Acceleon
Revitalizing the web presence of Australia's premier provider of secure cloud-based data solutions.
Acceleon began in 2009 with a mission to offer products helping industries maintain current customer data. Today, it's a platform dedicated to data quality, delivering advanced tech solutions. Their expertise lies in ensuring data privacy and security. They manage an array of constantly updated consumer and business databases.
Acceleon enhances customer data by refreshing records, offering enriched data segmentation, and ensuring access to the latest information that complies with privacy standards. Their processes span from initial planning to the design and refinement of workflows.
Location
Melbourne, Victoria, Australia
Industry
Information technology & services
Duration of the project
2 months
Technologies
WordPress Development, Roots Sage & Bedrock, JavaScript, SCSS, PHP, HTML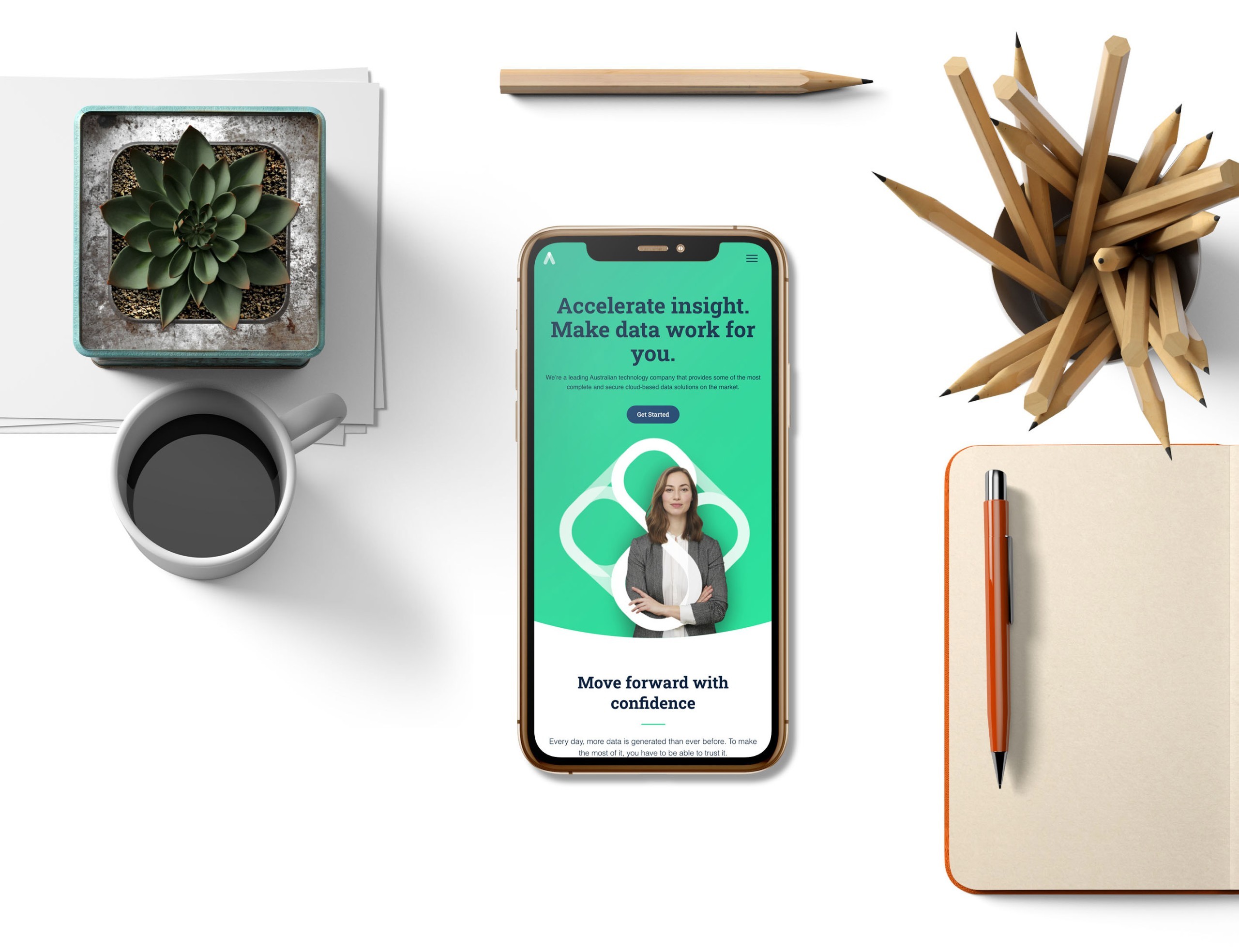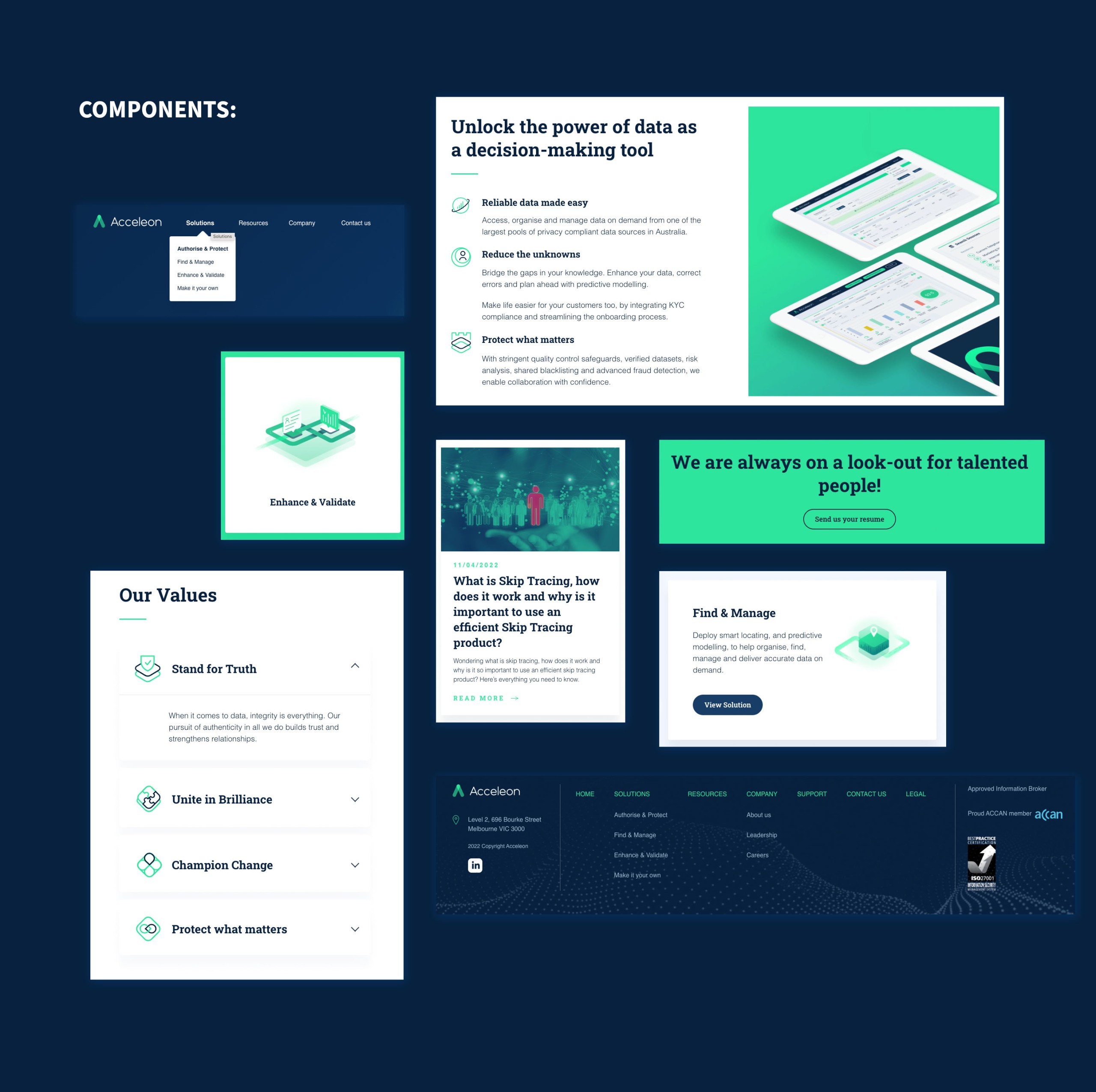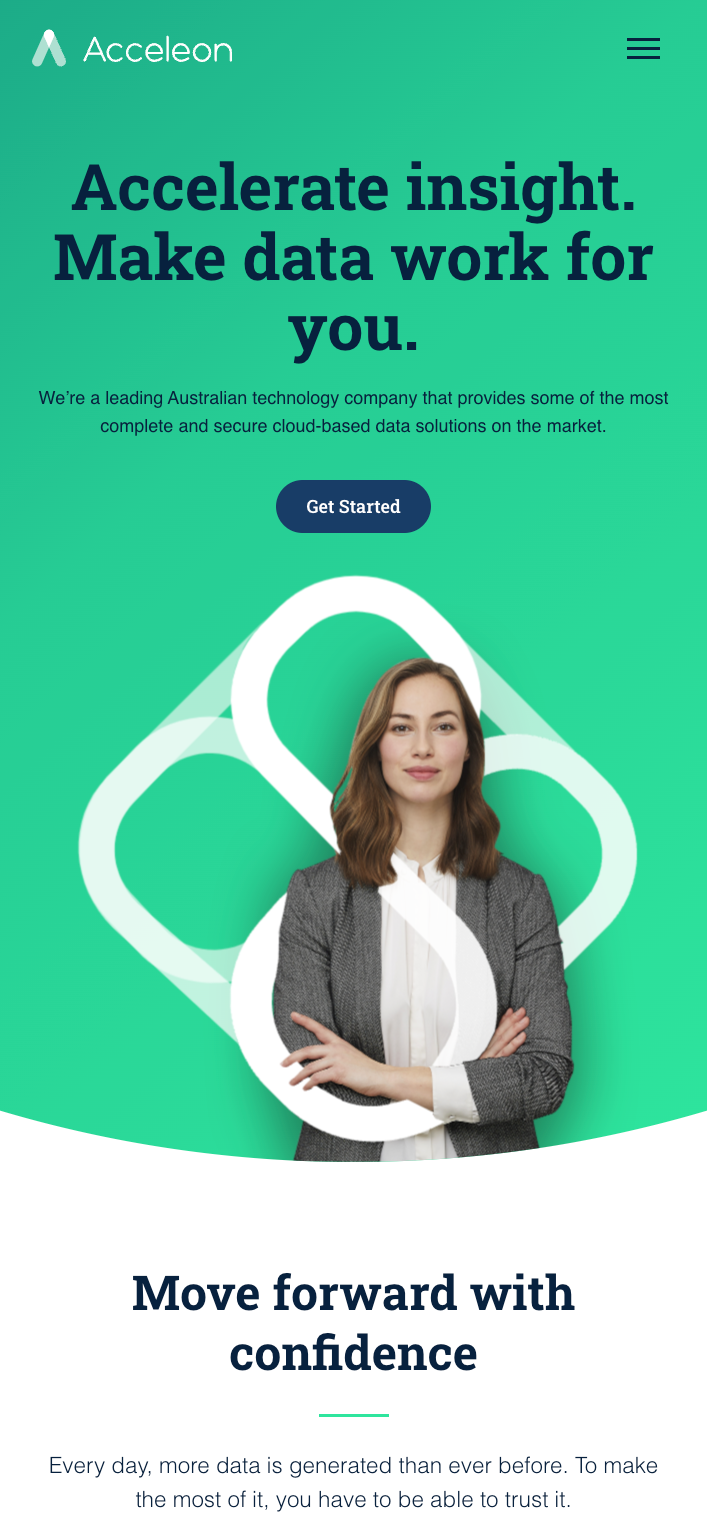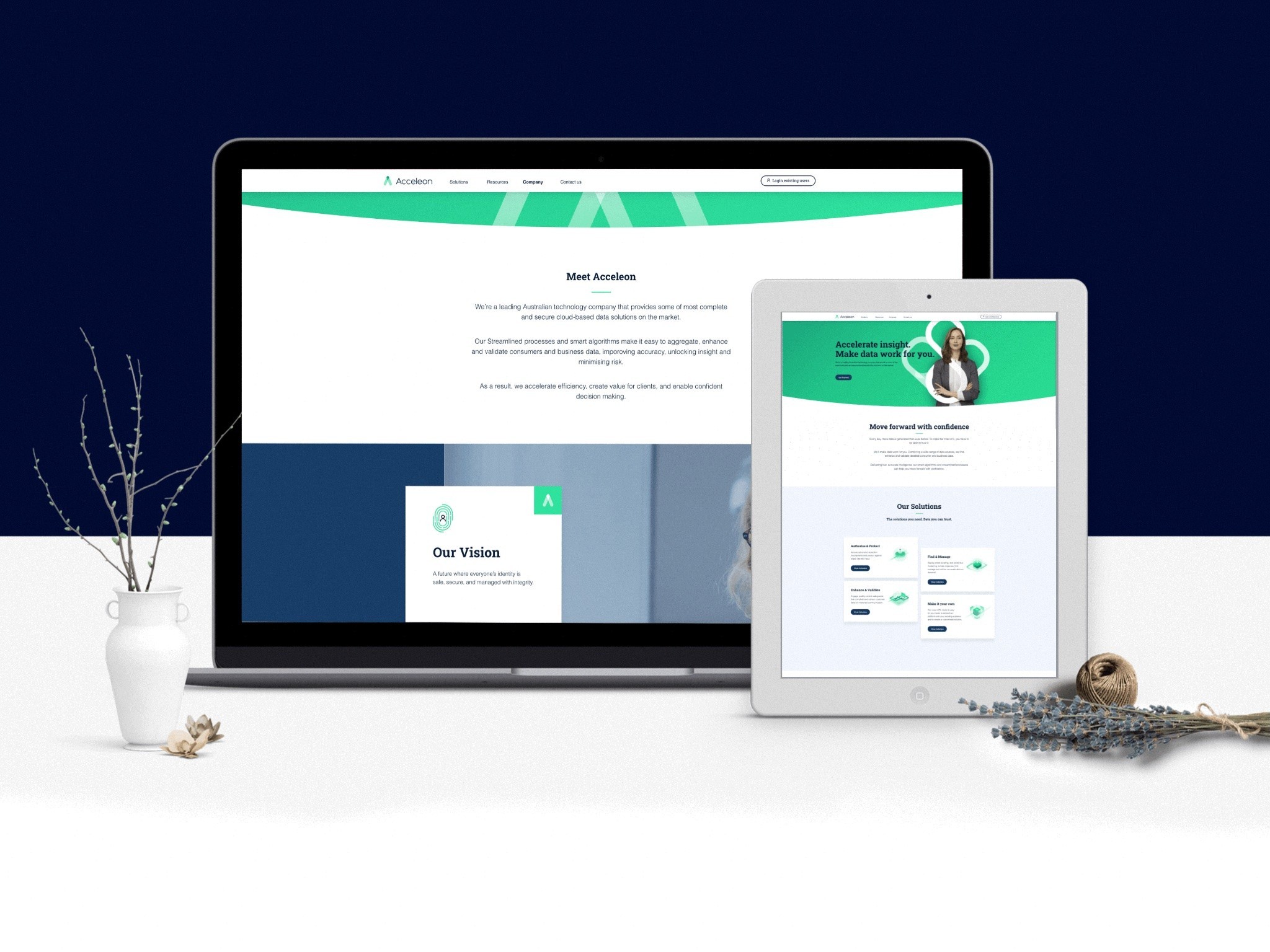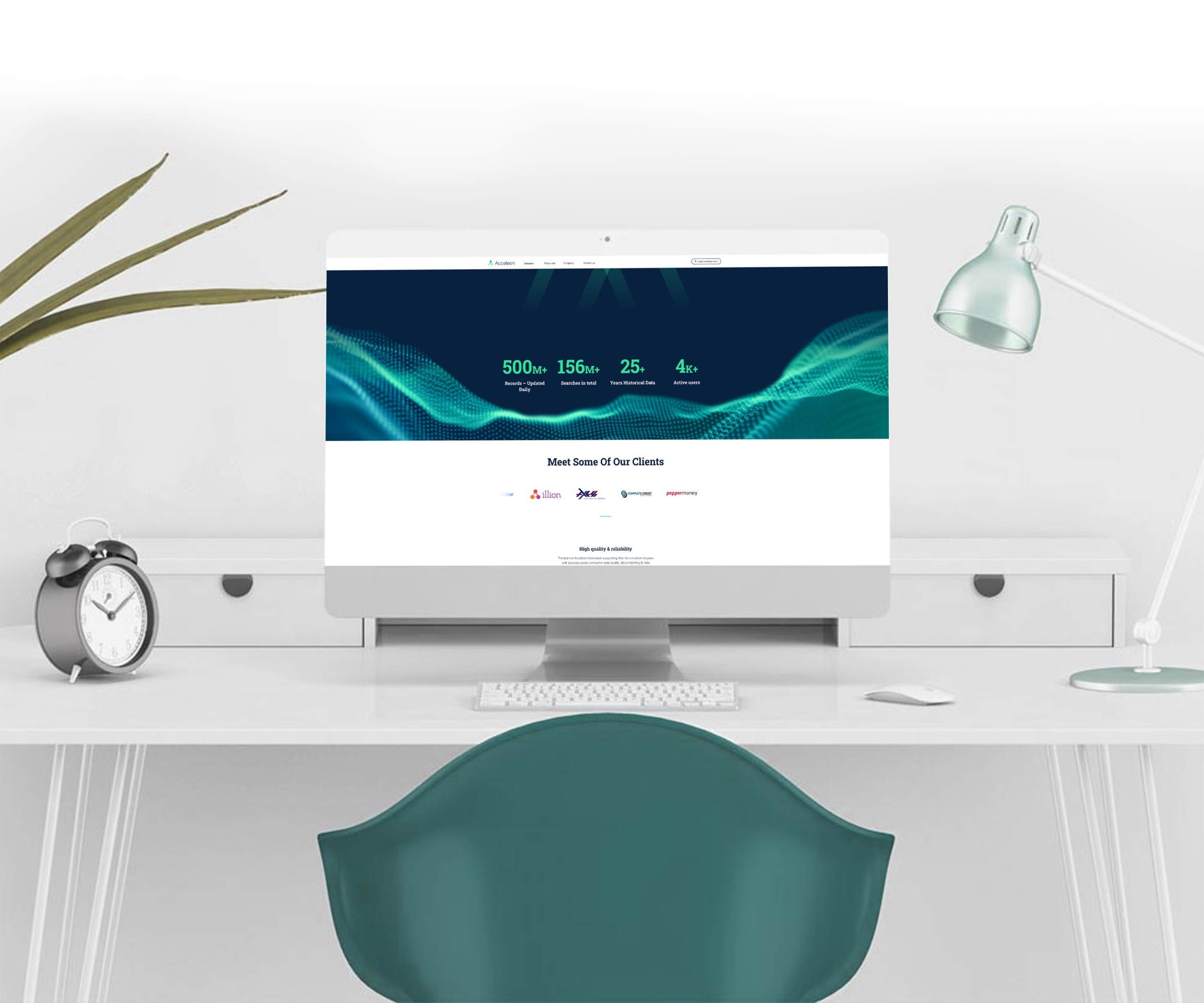 Objective
Acceleon approached us with an existing website that required significant updates. Their primary concerns were the site's outdated design and the challenges in content modification. They presented us with a preferred design concept, and our objective was clear: implement the design effectively. A key priority was ensuring the site's responsiveness on tablets and smartphones to enhance user experience. By doing so, we aimed to elevate their online visibility, improving Acceleon's SEO, and driving more leads.
Challenge
While Acceleon was at the forefront of data solutions, its web persona seemed to tell a different story. Their pre-existing website was wrapped in an obsolete design, making content updates a labor-intensive chore. More critically, the lack of mobile optimization posed significant barriers to the modern user, diminishing the user experience and impacting potential lead generation. Merging their design aspirations with functional capabilities was the need of the hour.
Design Analysis
Rigorously evaluated the proposed design, ensuring a perfect blend of aesthetics and functionality.
Project Setup
Laid the groundwork for the development phase, emphasizing the CI/CD approach.
Web Design Integration
Adopted and refined design elements for seamless user interaction.
Custom Solutions
Crafted distinct Gutenberg blocks, harmonizing with Acceleon's specifications.
Enhanced Interactivity
Incorporated Javascript animations, elevating user engagement metrics.
SEO Strategy
Wove in plugins and techniques aimed at bolstering Acceleon's digital visibility.
Quality Assurance
Engaged in iterative testing cycles, soliciting and incorporating Acceleon feedback.
Outcome
Revitalized Digital Identity: Acceleon's renewed digital facade spoke volumes about its commitment to excellence.
Augmented User Experience: The modern design, coupled with intuitive features, fostered improved user engagement and navigation.
Technological Prowess: Introduced cutting-edge features that further solidified Acceleon's stance in the IT & services domain.


A new project on the way? We've got you covered.