Story
Of
A digital tool for users to document and share life moments, combining text with photos, videos, and music. A user-friendly space to remember and share.
StoryOf is an interactive question book that helps you capture your life experiences, from world events at the time of your birth to your aspirations for the future. Conceived by a renowned German digital team, the platform mirrors their ethos of being a dynamic, independent, and brave digital space. The essence of StoryOf is to serve as a deeply personal record, where photos, videos, and music enhance the recollection of cherished moments, emphasizing the importance of shared stories and loved ones in our lives.
Industry
Information technology & services
Services
Web development, Custom Web Applications
Technologies
HTML, SCSS, JavaScript, Angular Universal, PHP, Laravel, Twill, MySQL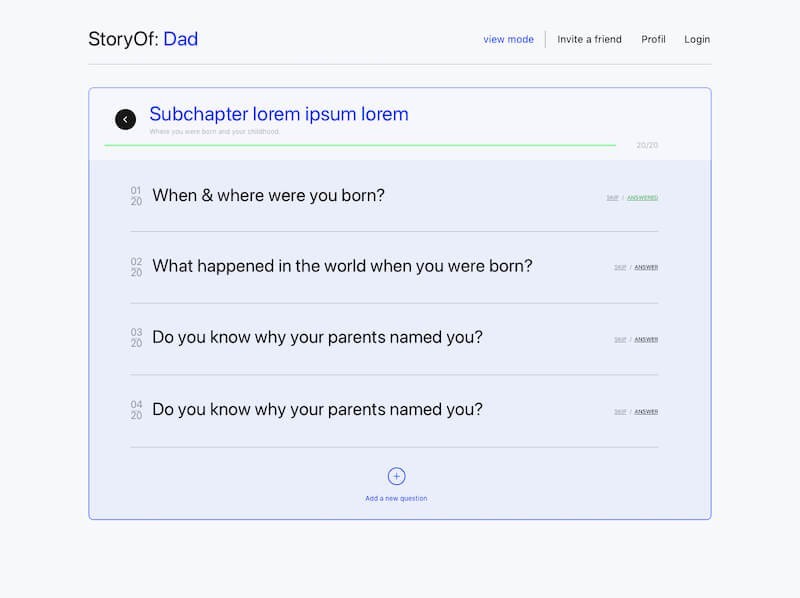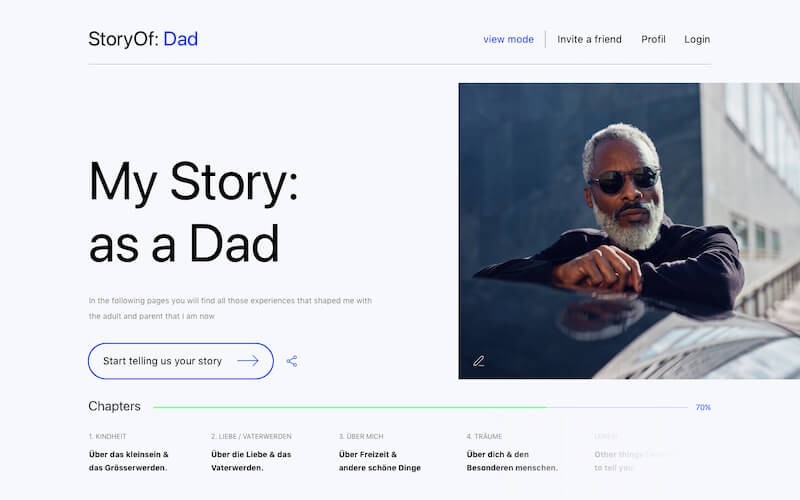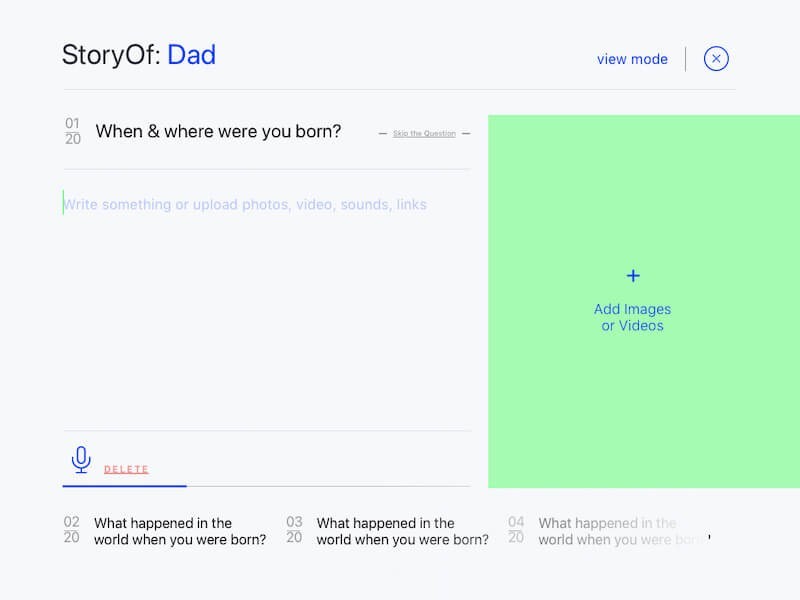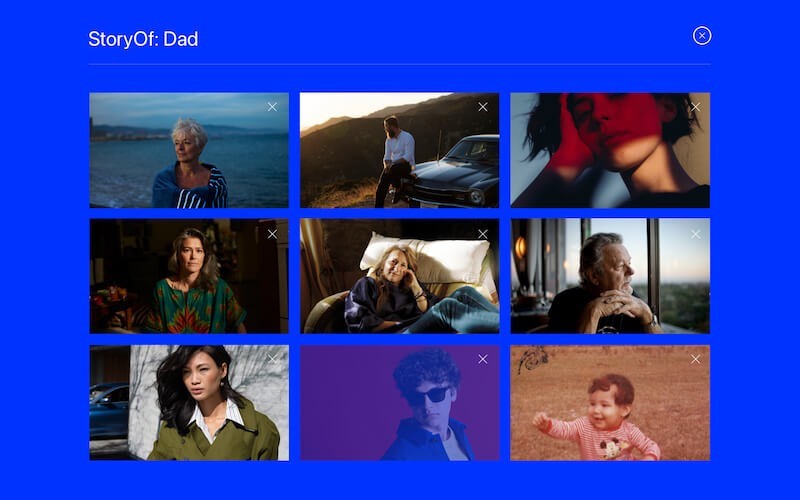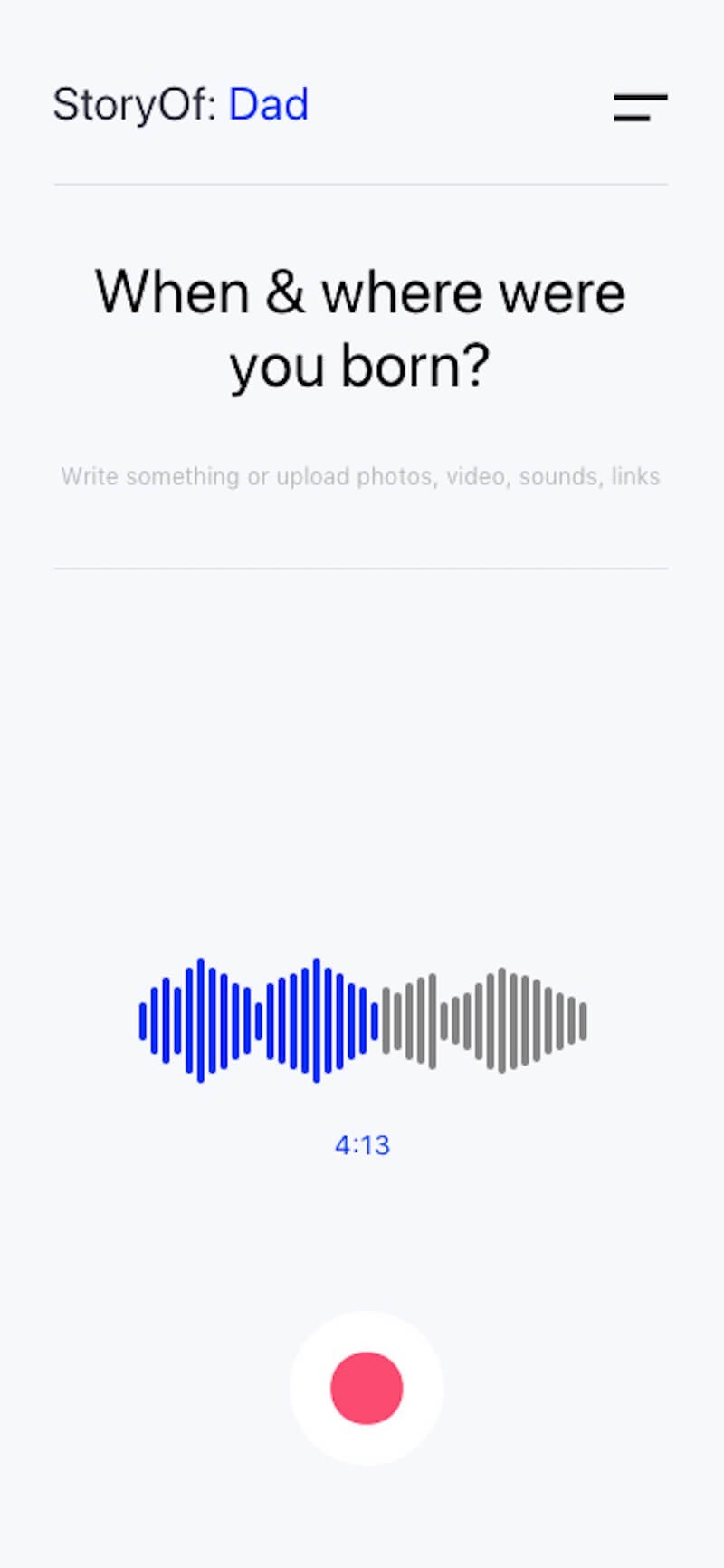 Objective
Our main goal was to design a user-friendly app for capturing memories, enhanced with a variety of advanced features. Based on the client's design, we developed a seamless backend to support the app, story creation, and interactive features. We incorporated easy sign-ins through Google and Facebook and added personal touches with story templates for family members. Users could organize their tales with chapters, subchapters, and a Q&A section. To make stories vivid, we allowed multimedia uploads, voice recordings, and included a specific media library for each narrative. Users could also share stories with public links, and the app offers multilingual support for global reach.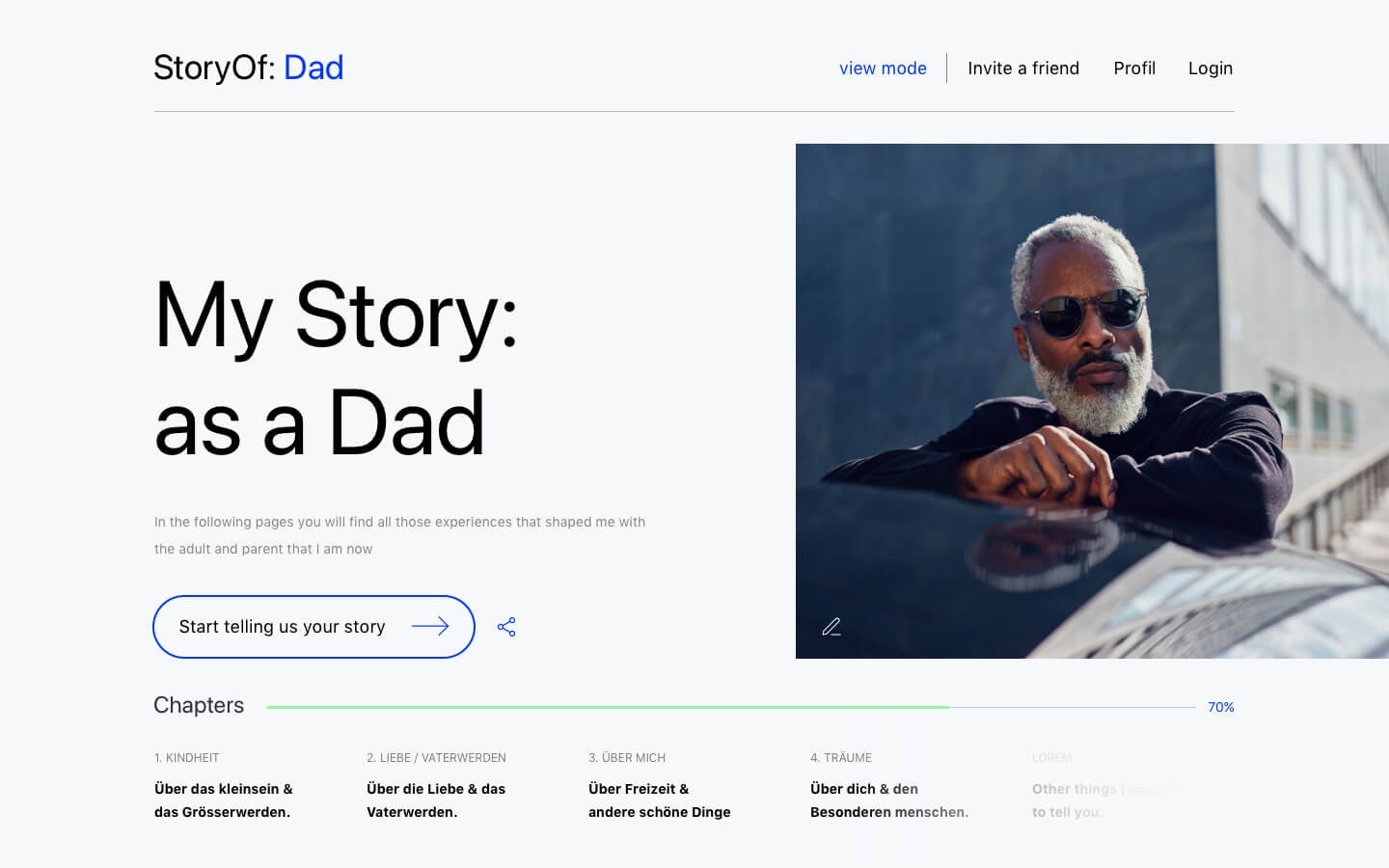 Challenge
Our task was to create a unified digital platform, blending a range of complex features while maintaining a consistent look with the landing page. This involved integrating multiple Single Sign-On systems securely. We aimed for an intuitive user experience, adding predefined story templates and multimedia content. On the backend, we tackled challenges like friend invites, public story sharing, and media library management. With additions like voice recordings, multimedia uploads, and multilingual support, our core goal was to ensure all features worked harmoniously, enhancing the user experience without adding complexity.
Design Analysis
We meticulously studied the provided designs and prototypes to determine the optimal technologies and strategies for the envisioned functionalities.
Strategic Project Setup
With a detailed plan in hand, we emphasized a seamless development journey from inception to launch.
Design Translation
We transformed design inspirations into a cohesive, user-friendly landing page and app interface.
Advanced Backend Configuration
Beyond the basic backend setup, we enhanced the platform by integrating Single Sign-On with Google and Facebook. We crafted unique content management tools that let users organize memories with chapters and subchapters, including an embedded Q&A feature. Predefined questions for certain subchapters and personalized story templates, such as 'Mom' and 'Grandma', were added to simplify and enrich the storytelling process.
Rich User Interactivity
To enhance the user experience, we enabled multimedia uploads for easy addition of images and videos. Each story benefited from its own media library for hassle-free organization. We added in-app voice recording for a personal touch and allowed users to easily share their stories through public links.
Enhanced Social Connectivity
We built in the 'Invite a Friend' functionality, promoting increased user engagement and platform growth.
Linguistic Inclusivity
Recognizing the global appeal of shared stories, we introduced multilanguage support, including English, German, and Spanish.
Quality Assurance & Iterative Feedback
Through rigorous testing phases, we ensured every feature was up to the mark, continually aligning with client expectations and feedback.
Outcome
Successfully launched an innovative website and app, transforming the way users document life stories.
Integrated diverse Single Sign-On systems, like Google and Facebook, ensuring seamless user access.
Enhanced user interaction with multimedia uploads, voice recordings, and dedicated media libraries for each story.
Expanded global accessibility with multi-language support.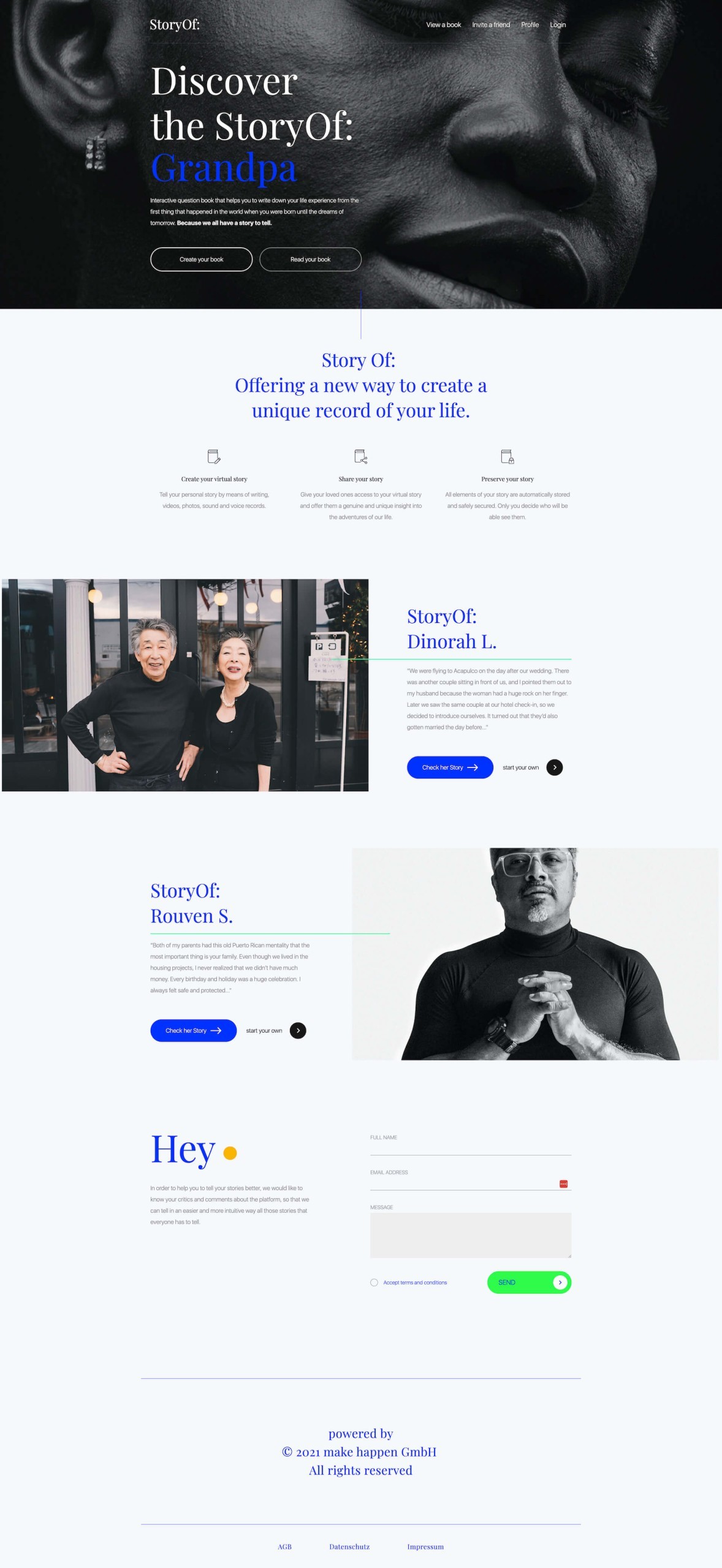 A new project on the way?
We've got you covered.